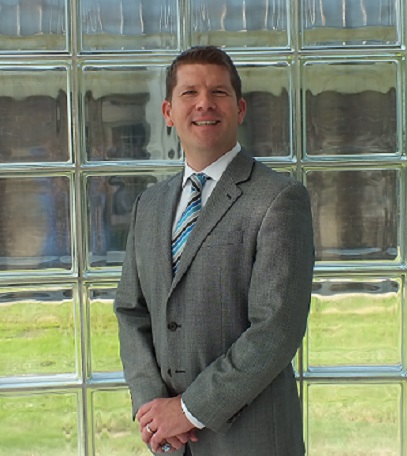 Principal's Biography
I am the principal of Kent Career Technical Center and the Campus Principal of Kent ISD Secondary Programs. I am 44 years old, married and have two children. I am originally from Akron, OH, grew up in Northern Michigan, and graduated with a BS in Mathematics from Michigan Technological University in 1994. I also earned a teaching certificate with endorsements in secondary math and chemistry.
I began teaching high school math and chemistry at Sparta High School in 1994. I then earned my masters degree in Educational Leadership from Central Michigan University in 1998. In that same year, I was hired as the assistant principal of Grandville High School. In 2005, I was hired as the principal of Comstock Park High School. Four years later, I accepted the assignment to be principal of both Comstock Park High School and North Kent High School, an alternative school in the Comstock Park school district.
In 2011, I was hired by the Kent ISD to lead KCTC. I couldn't have found a better place to be a leader in education. I wholeheartedly believe in the Career and Technical Education (CTE) model and what it does to re-engage students in learning as well as in preparing them for college and career. I am proud of the work we have done at KCTC in raising the awareness/value of CTE options to parents and raising the rigor of CTE programs for students in Kent County. I am even more proud of the great and innovative work to come. In 2015, I was appointed to be the Campus Principal of Kent ISD Secondary programs. This includes Kent Transition Center, Kent Innovation High School, and MySchool@Kent.
It was the greatest professional honor of my career to be named as the 2015 MASSP "CTE Principal of the Year" for the State of Michigan.
To balance my life, I enjoy running, biking, and traveling with my family. I am fulfilled by seeing a child (of any age) inspired to learn, find their talents, and dream of what they can become. That...more than anything...is why I love my job!
Mr. John Kraus